Race Time is Fan Time for these Queens
A Twin Ring Motegi Angel, the flower of the raceway, holds the "1 Minute" countdown sign high above her head. When the seconds tic down all that can be heard is the roaring of the machines as the race cars skyrocket forward as the start signal blinks out.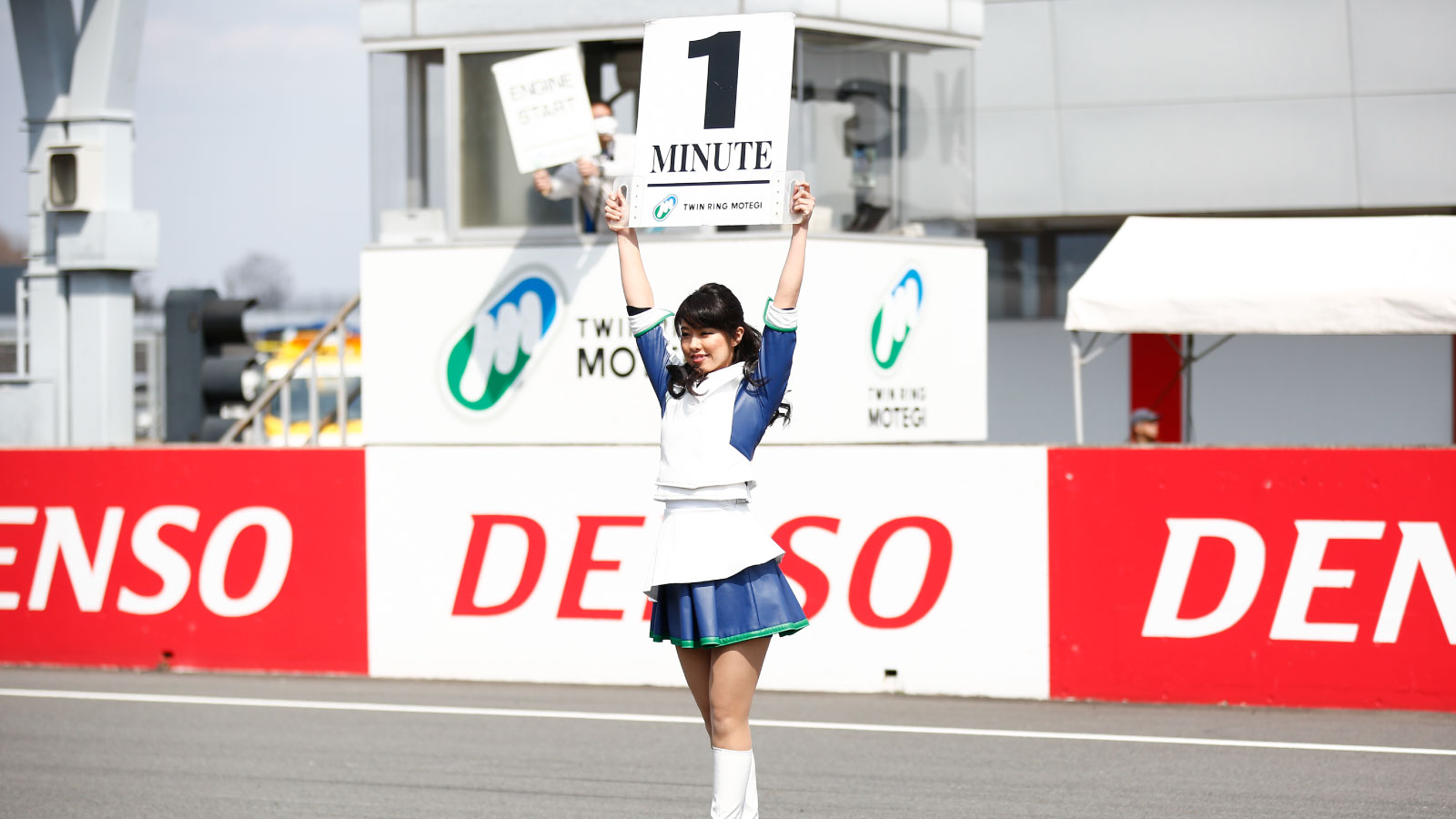 "Twin Ring Motegi", born in Tochigi Prefecture's Motegi Town in August of 1997, is a forest vale motorway theme park that boasts a race track for both domestic and international races, and is also home to Hello Woods Auto Camping Ground where children as young as 3 years old can drive the rides by themselves. Angels Maya Itabashi and Maimi Katase participate in the races held here, in addition to a multitude of other events. This year, with the addition of 4 new members, the Angels are a team of 8. "My older brother loves motorsports, so I often visited Twin Ring. He suggested I become an Angel, and that's how I got here," says Itabashi. This year marks her third year as an Angel. Katase is currently on her second year. "I really love kart racing. That's why I applied," she says with a smile. You may be wondering how an Angel is different from a race queen.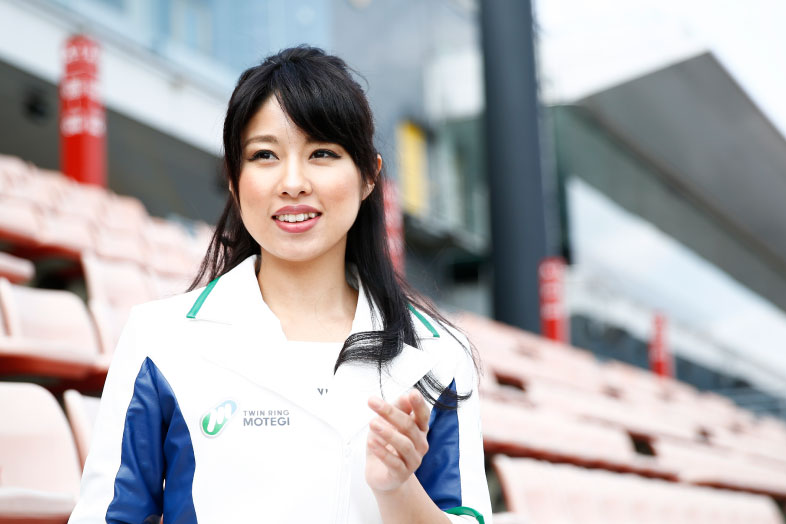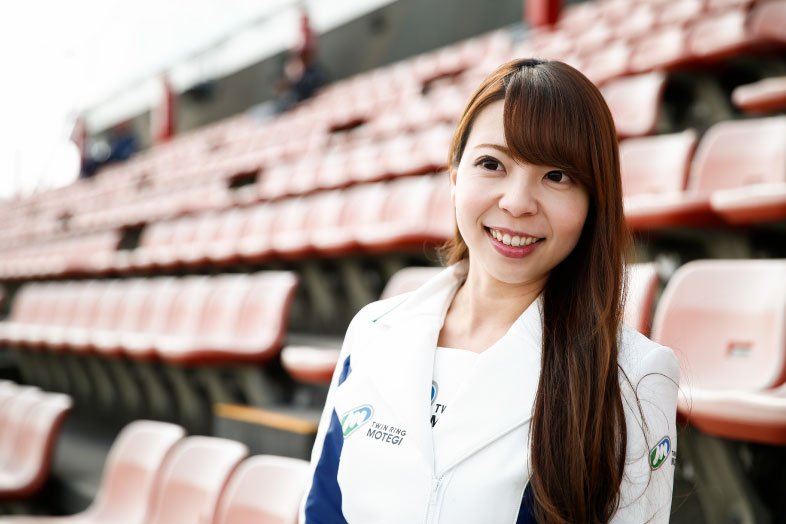 "Usually, race queens are affiliated with a team, and only support their own drivers. Angels support all racers, regardless of event type whether it is motorcycle, car, or trial racing. I think that brings us closer to the spectators," states Itabashi. Twin Ring Motegi hosts a variety of competitions, including international (MotoGPTM, FIM Trial World Championship) and national (Super GT, Twin Ring Motegi 2 & 4 Race) events as well as various regional competitions. There are even open endurance races that draw crowds of participants. And in these events as well, the Angels are there taking part in the opening and award ceremonies. "During the open endurance races, Angels will make their way into the pits and interview racers and mechanics. These are aired on the big screen," explains Katase. Not only do they work as reporters, but they are also in charge of creating their interview questions themselves.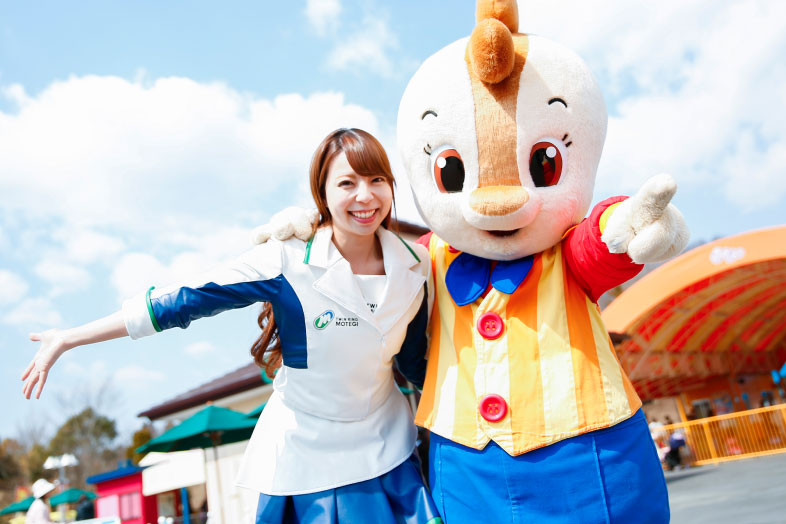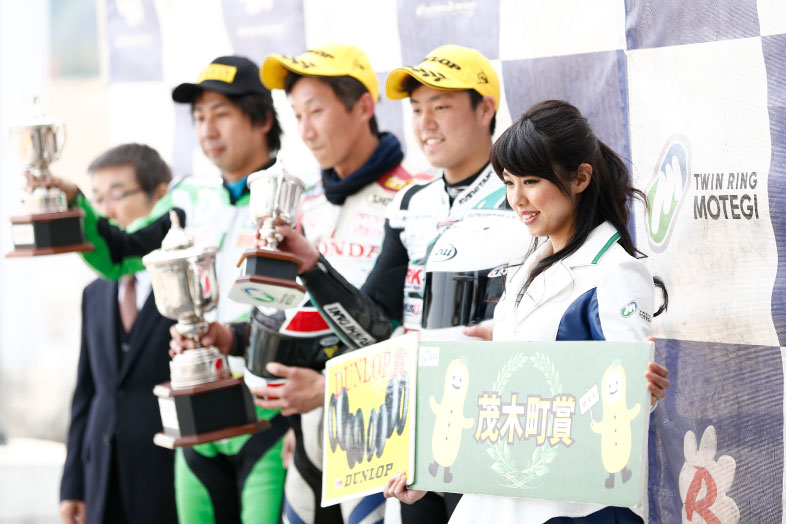 The "Motorway Theme Park of the Forest" that is Twin Ring Motegi, is not only a race course, but also boasts other attractions including the Mobi Park which has an assortment of hands on camp and forestry activities within their huge forest. So even on non-race days, there is plenty to do and see. During the weekends, holidays like Golden Week, or during the summer and spring, the park is jammed packed with spectators. The Angels are front and center up on stage for shows and mingling with the families and playing with the children. They also participate in shows with Twin Ring Motegi's popular Kochira Racing mascot characters. "For a Tochigi Television segment we visited a kindergarten with the Kochira Racing characters and did our 'Kochira de Dance'", Itabashi says. PR activities are also a large part of their job. They promote upcoming races as well as products and merchandise from Tochigi Prefecture and Motegi Town at places such as Michi-no-Eki Romantic Village in Utsunomiya City and Tochimaru Shop at Tokyo Skytree.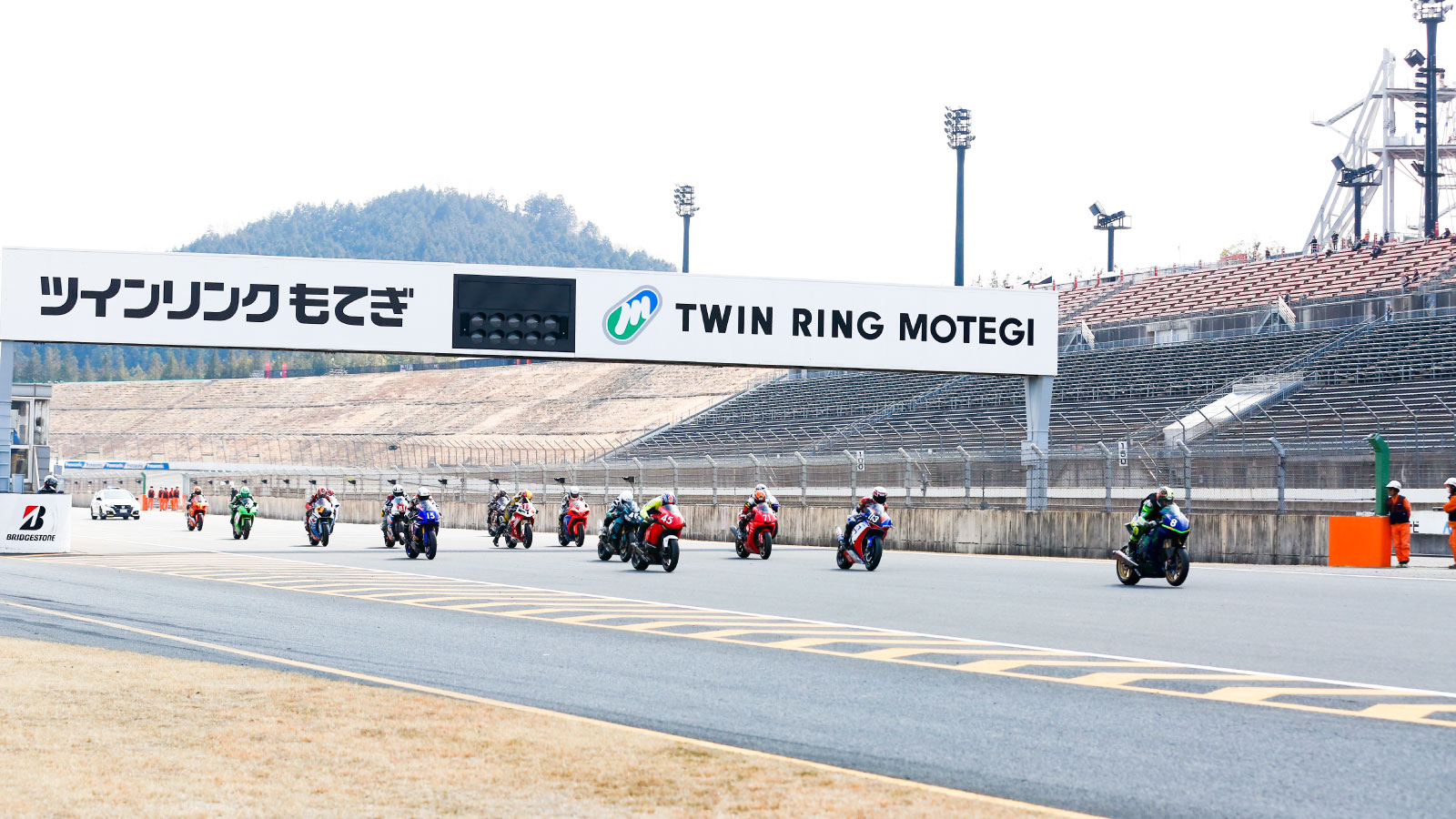 Marking Twin Ring's 20th anniversary, this year's March featured the completion of "Meikyuu Shinden ITADAKI", a 3D maze event in which guests can experience the ecology of the forest. In August, a "Twin Ring Motegi 2 & 4 Race" 20th anniversary event will take place, in which the Super Formula Championship and MFJ SUPERBIKE (All Japan Road Race Championship) will be held together. It looks like it will be another busy year for the Angels.