Inspiration from the Hometown Fans
"I joined to win, so I really want to be victorious. I practice and give it my all every day," says Link Tochigi Brex player Akihiro Hashimoto. The Link Tochigi Brex basketball team is in good spirits and currently in a position to aim for the top.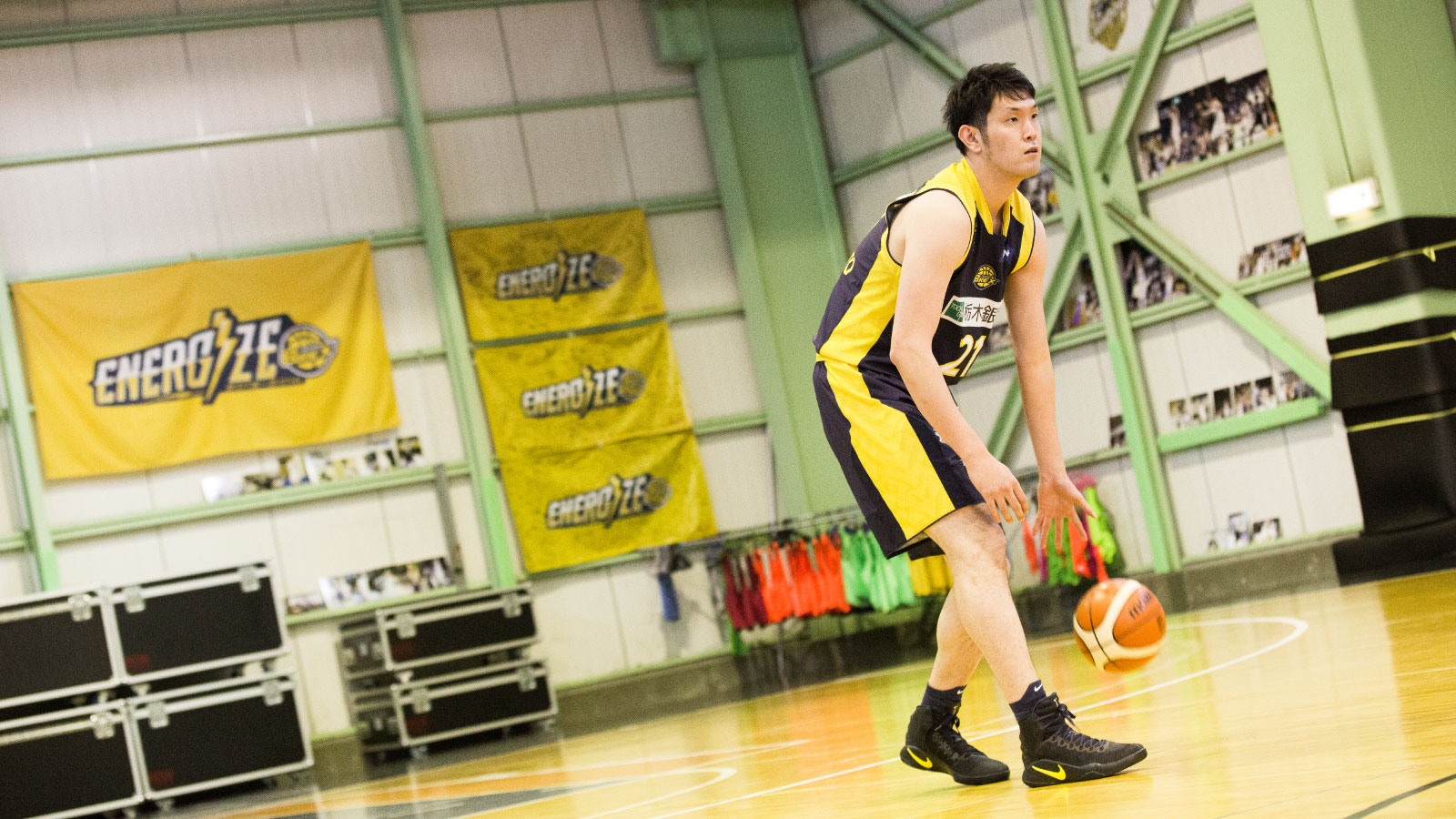 Akihiro Hashimoto, a 4th Year student at Tokai University, joined the team in December 2015.Starting from February the following year, he was the first to enter the team in the early entry draft. The young athlete who has been very successful even from his early student days, is starting to attract a lot of attention. When lined up next to the other athletes, his height alone is enough to make you look twice, standing tall at 2m 3cm. Akihiro was born in Imaichi (presently Nikko). At a school sports day during his 3rd grade year of elementary school, a sixth-grader's father who was leading the boys' basketball team invited him on the team. "We are a few players short right now, so could you join the team? All you would have to do is just stand around," said the coach, and like that he was on the team. Even back then he was very tall, about 160cm. That was a head taller than all the other students, so you could say he stood out.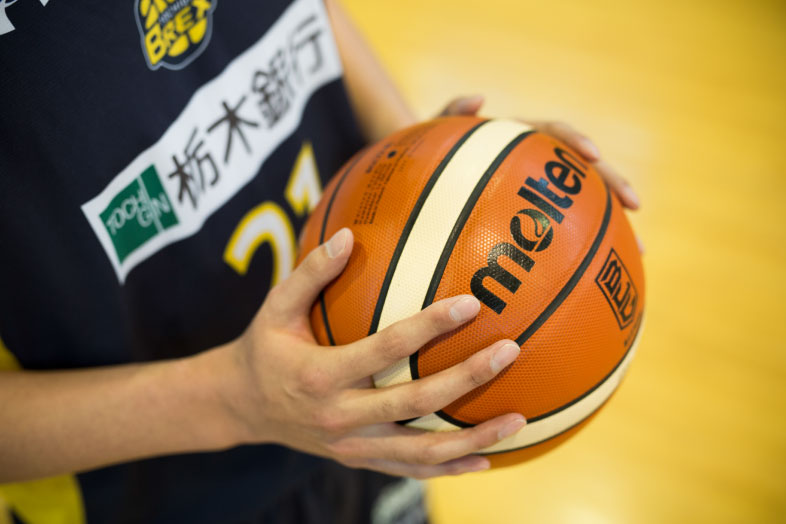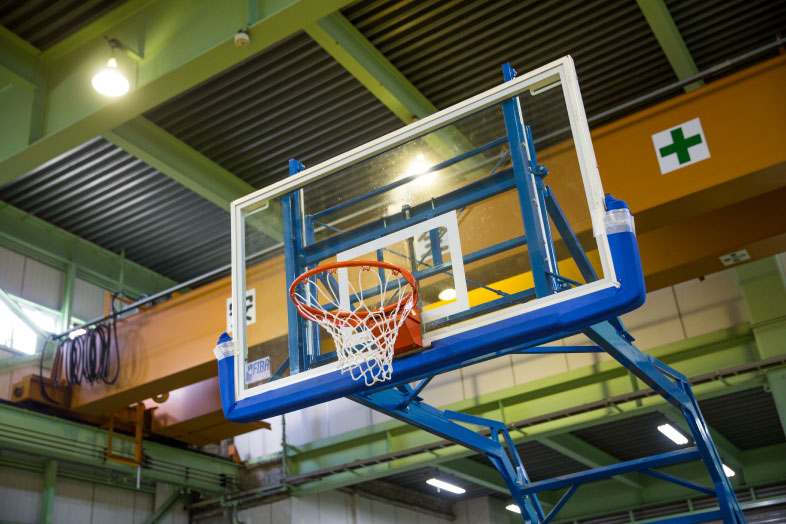 "Once I tried it out, it was very fun and I got hooked," says Hashimoto. In second grade of junior high, he was already two meters tall and won the prefectural championship while in third grade. He was selected for the Japan national team as a senior in Utsunomiya Industrial High School and participated in the William Jones Cup, an international basketball tournament. He went on to play in the William Jones Cup for two consecutive years at Tokai University as well as many other international matches, and is still active as one of Japan's national players. "Since I was a junior high, it has always been my dream to join the local Link Tochigi Brex basketball team. I am very happy to have been chosen," Hashimoto said, visibly emotional. However, his number gets called for only for about half of the games. "I do not get that much game time yet, so I really have to show what I got during practice. And when I get my chance to get on court, I'd like to be that player who can get his job done right." The matches are on the weekends. During the week Monday is down time, Tuesday is light practice, Wednesday and Thursday they go hard, including running. Friday is light again, but they take the time to review video and plan their game strategy. Among the veteran players on the team is Yuta Tabuse who has played in America. More than anyone else, Hashimoto respects Tabuse's attitude, on an off court. "He is first to practice, ready to go, and he always takes care of himself even after practice is finished," Hashimoto says, thinking of how he needs to improve.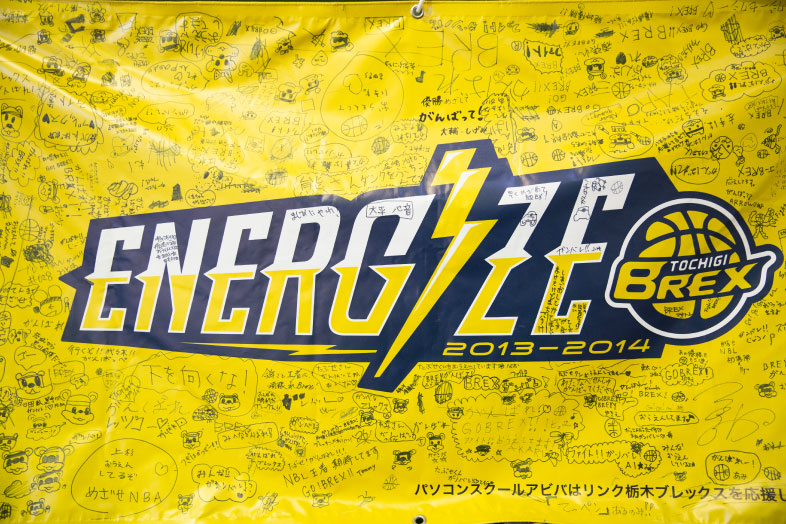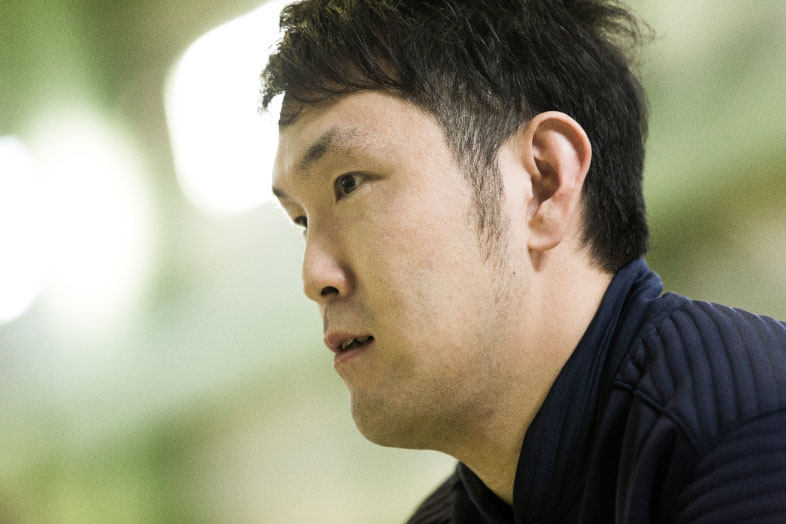 Link Tochigi BREX is a team that values their fans. And in return, the local fans give all of their support. The players interact with locals through the "Brex Smile Action" community contribution events by BREX. Hashimoto also visits elementary and junior high schools, and health classes promoting exercise with the elderly. Before the start of the season, their Tip-Off Events are held with fans at Orion Square. Hashimoto is also very happy to see fans coming out for away games to show their support decked out in the team's uniforms. He says the fan service continues throughout the year, including summer parties, season end parties and public practice tours.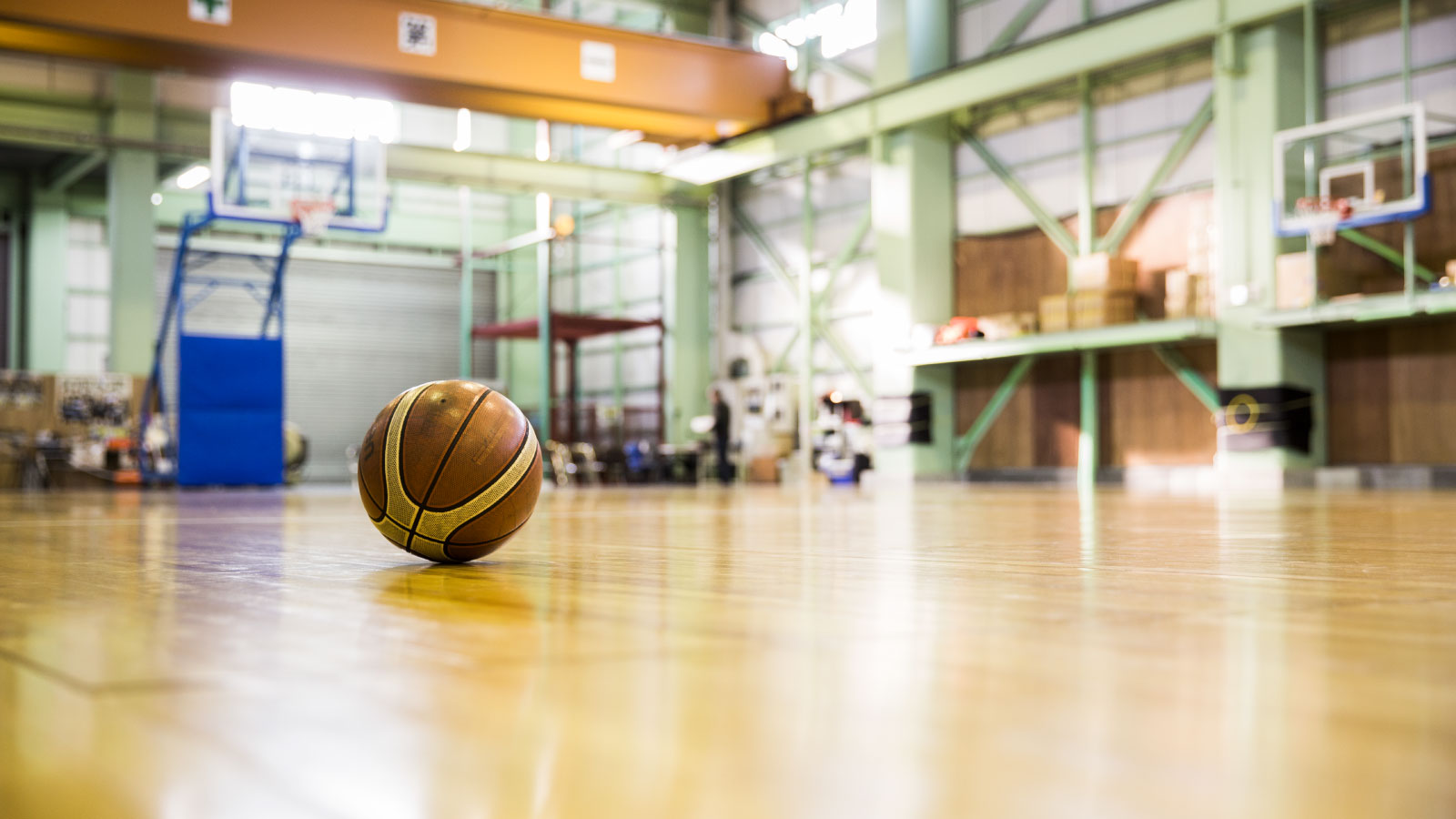 Hashimoto was even chosen as the ambassador for Tochigi's own "Nikkori" brand of pears. "I love eating, so being from around Tochigi with all the delicious strawberries, gyoza and kanpyō (a type of gourd used in traditional cuisine) is just great," he says with a big smile. We hope he keeps eating all the tasty stuff, and keeps up his game.