The Strawberry Growing Commandments of "Strawberry Heaven'"
Tochigi is the king of strawberry cultivation. Fukuoka, Kumamoto and Shizuoka have all been putting their backs into growing more strawberries and developing new varieties, but in production yield and shipping quantity, Tochigi holds the throne.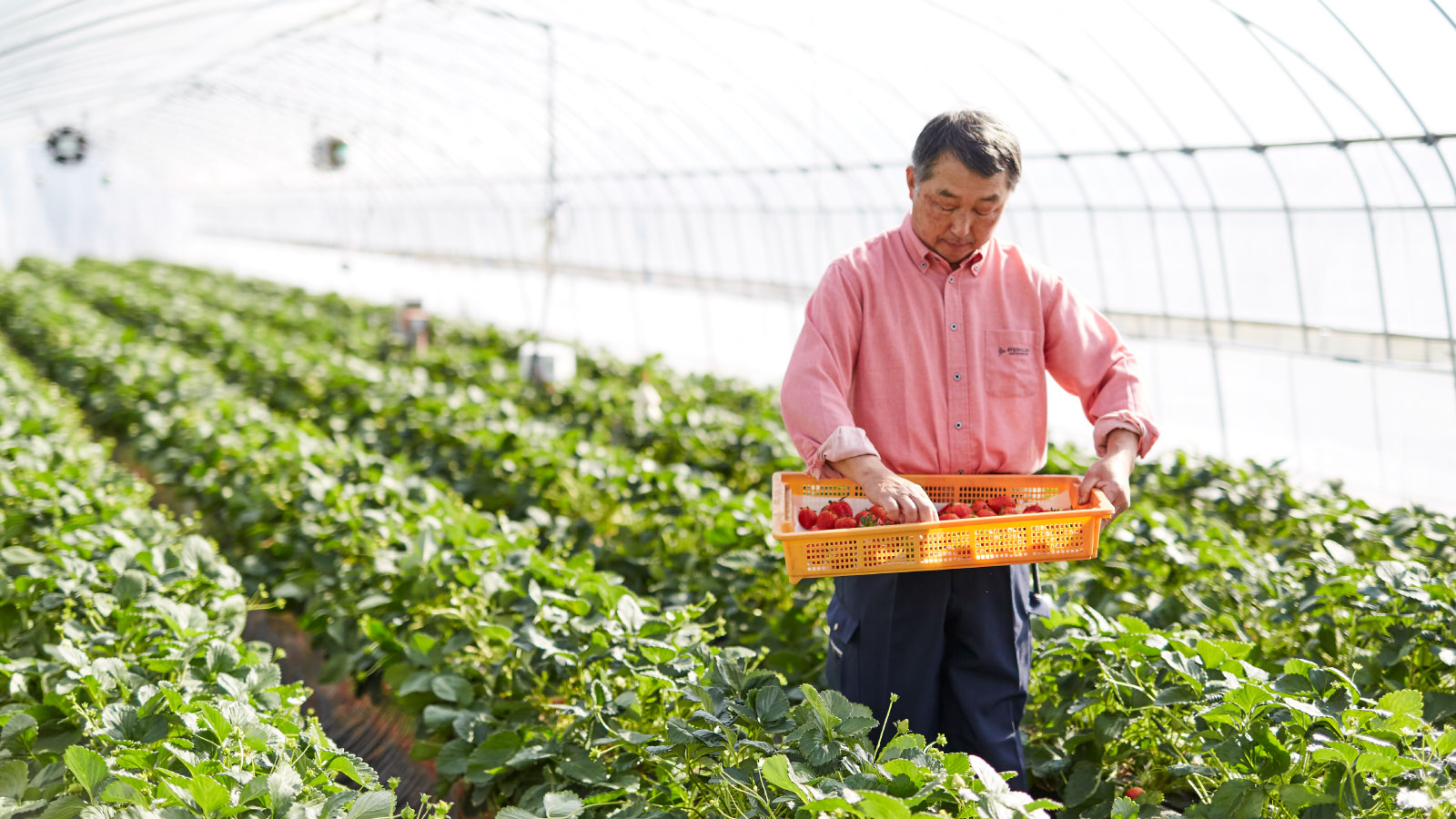 "Tochigi's abundant sunlight and chilly temperatures make for the ideal strawberry growing climate. Due to cool temperatures, the strawberries ripen at a slow pace that fully maximizes their sweetness," explains Shinichi Emata. A renowned veteran of 40 years in the strawberry production industry, Emata is passionate researcher who also worked behind the production of the "Skyberry," a strawberry variety gaining attention in recent years. This work has further contributed to Tochigi's reputation as a strawberry heaven.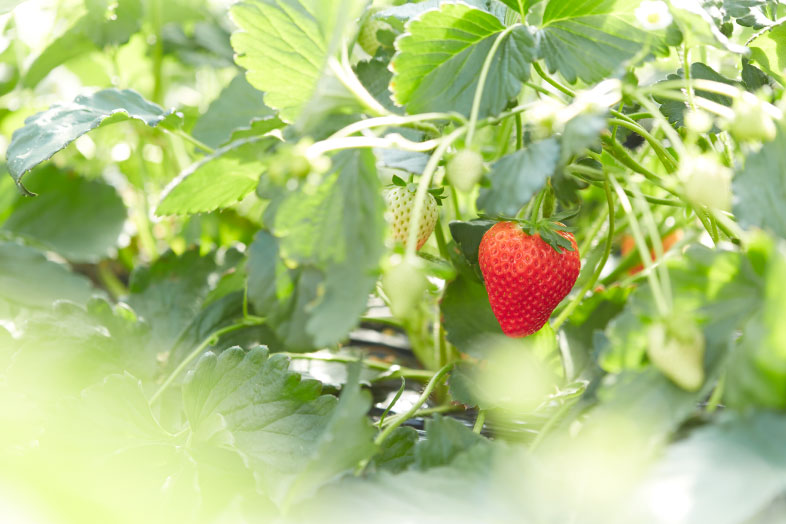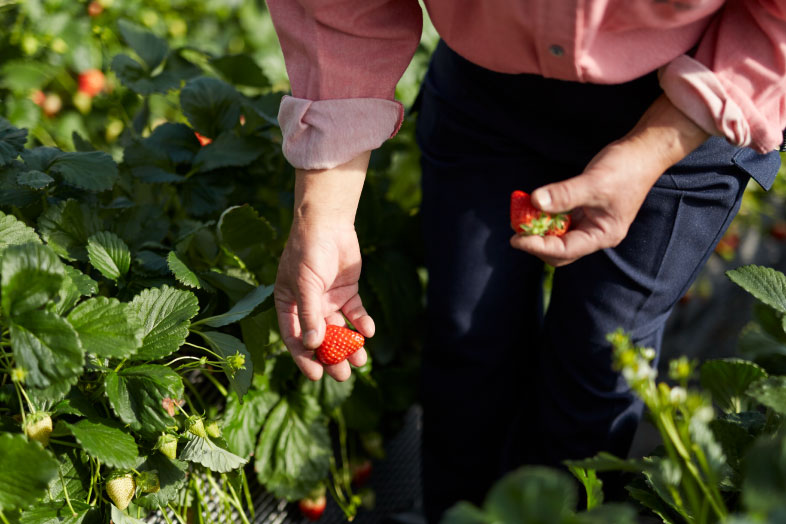 Emata's motto is to not be greedy. "Trying too hard to produce good results often yields quite the opposite. The key is to be patient and focus on making the best minimal changes constantly." He places the most emphasis on managing temperature. "Our temperature management process is quite meticulous. We strategize based on weather predictions far in the future." Keeping an optimal temperature is a basic condition for producing the best tasting fruit. Internal temperatures of greenhouses are constantly kept a 25°C, and circulators are used to ensure that the temperature is constant throughout the indoor environment. Furthermore, needs of individual strawberry varieties are analyzed and tended to by hand to ensure prime quality. Because the harvest only comes once a year, errors are irreversible. Each harvest is a test of hard work and concentration.
Greenhouse data and information about harvests are publicly released via cloud services and shard with other producers. "Tochigi is the first prefecture to utilize these data publishing services. By sharing information with, and learning from each other, we ensure the quality of our products and continue to promote Tochigi as the face of strawberry production." Tochigi is determined to preserve its status as "strawberry heaven."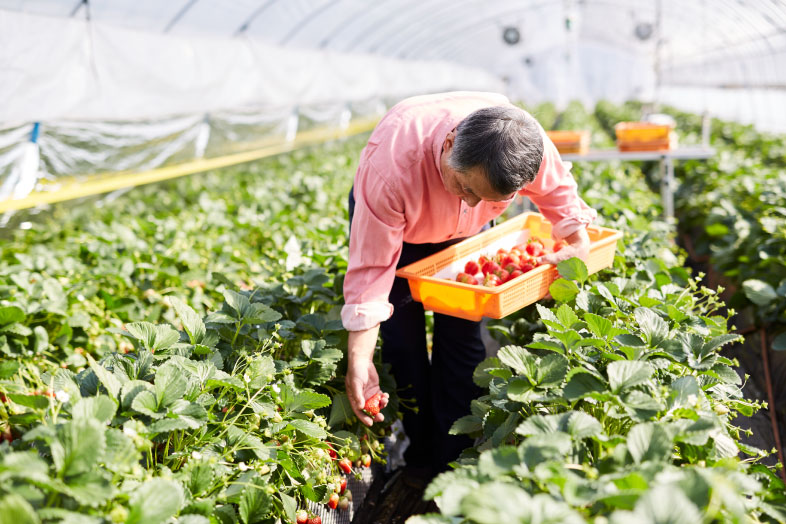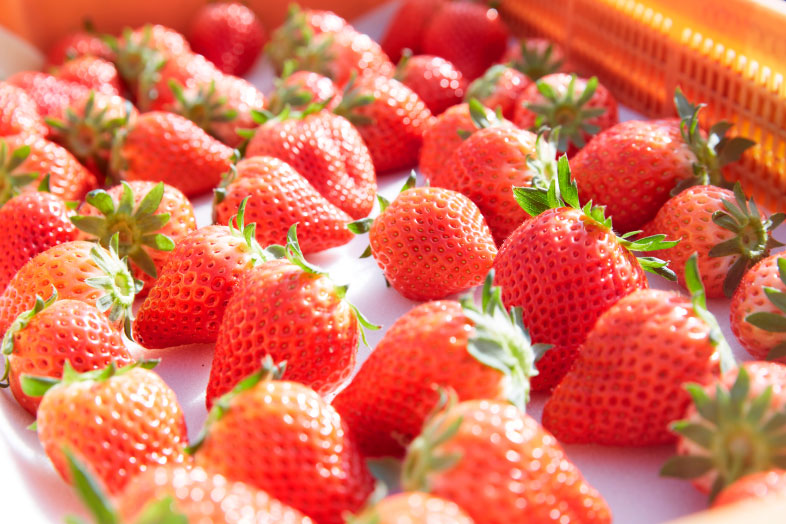 The strawberry harvest continues through the beginning of summer, where work begins on seedling planting in summer. In the early summer after the harvest is over, the couple look forward to a now accustomed vacation so they may take a break from the toil of tending to the strawberries throughout the year. "My feat have taken me across Asia and the USA. I love it for the change of pace and spirit, but no matter where I go, I still find myself gazing out of the train window, searching for strawberry fields, and peeking into their cultivation practices and growing conditions," Emata says with a laugh.
There has also been a happy event to crown Mr. Emata's strawberry life. "At my son's wedding, we used our strawberries for the dessert. It was a valuable opportunity to show off my strawberries and see the response first hand." Sweets are very popular. Strawberries are also a symbol of familial prosperity with parent plant producing lots of little plants. It was the perfect food for a sunny day. Seeing his son begin to build his own nest naturally held its own joy, but this first was also a treat in itself.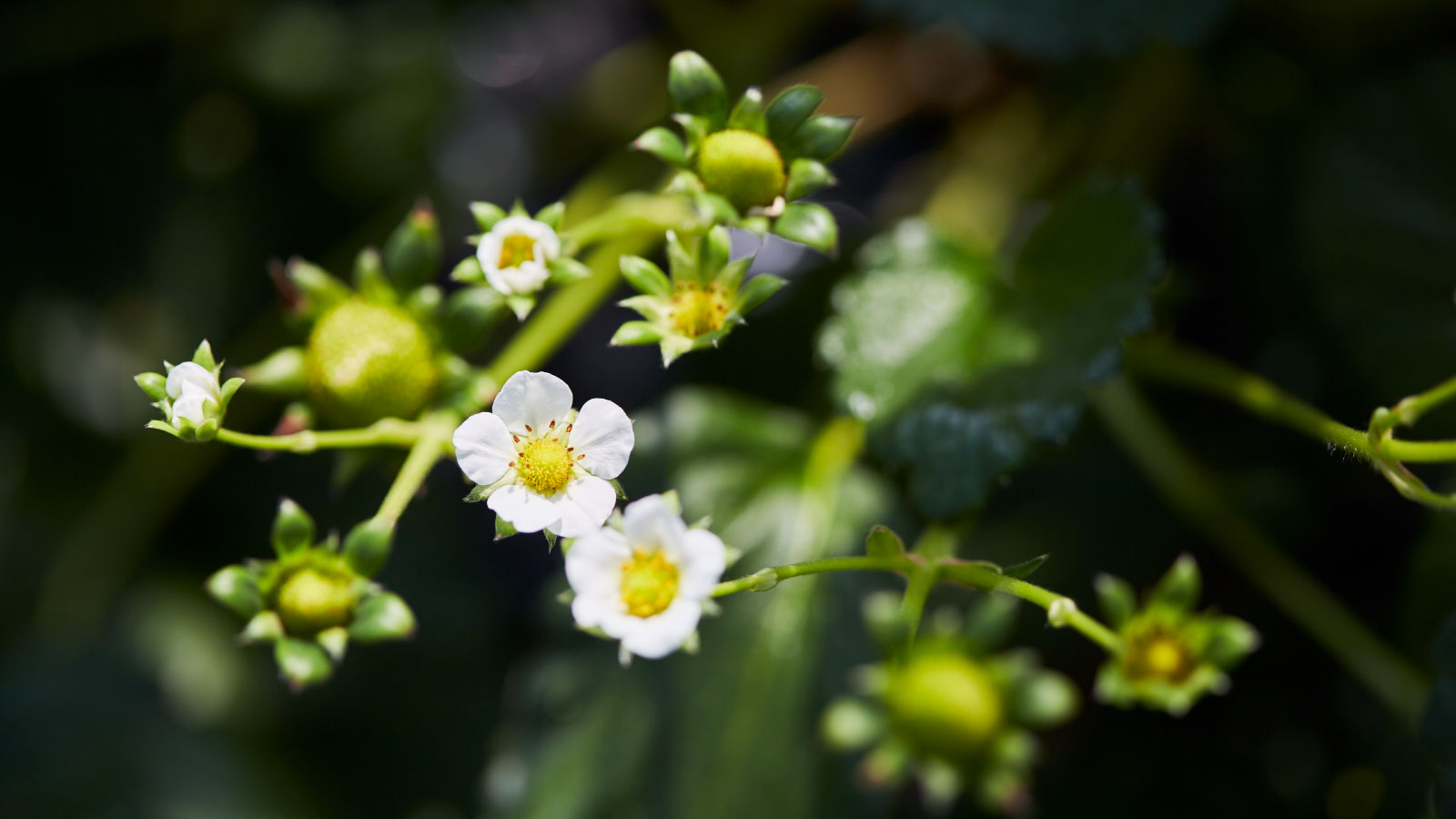 For Mr. Emata, the future is about growing strawberries with a little more latitude. "I cannot work like a young man forever. I would like to grow strawberries for the rest of my life, so now it's time to use the experience I have gained to find a way to grow strawberries that will allow me to take a slightly more hands off approach." If he does, Mr. Emata would give a big smile to see all of the growers in Tochigi growing strawberries. And with that, he will gladly never retire, pursuing his dream for all of Tochigi.