A huge lake in front of you and the magnificent Mt Nantai in the background. It is a landscape that was formed during an eruption of Mt. Nantai 20,000 years ago and still remains pristine to this day. At Lake Chuzenji you can enjoy the greenery of nature in spring and summer, the autumn leaves in fall, and the snow in winter. No matter the season, it is the perfect spot for sightseeing. Around this time of the year you can experience snow hut building at the Chuzenji Onsen. After dark, the snow huts light up, offering wondrous photo opportunities.
Our next destination is the winter landscape of Senjougahara.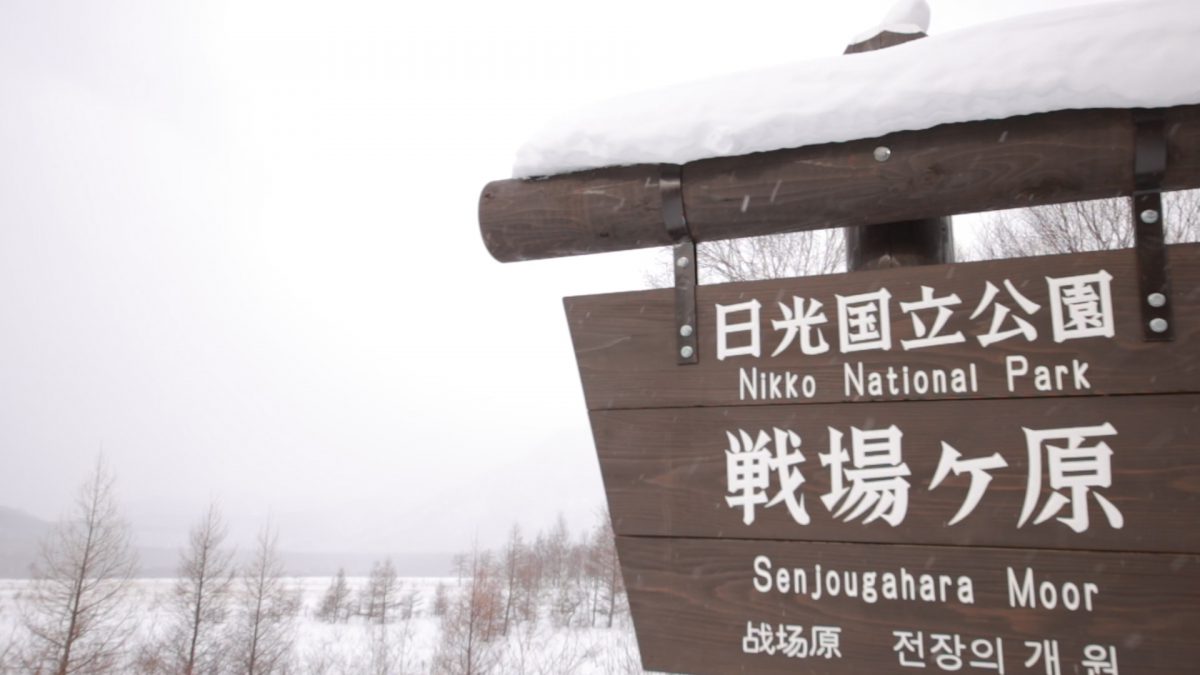 Going further past Lake Chuzenji, lies Senjougahara.It owes it's name, which means battlefield, to the myth that it was the place where the gods of Mt. Akagi and the god of Mt. Nantai fought over control of the lake. What is now a lake used to be a marshland 400 hectares in size! In this wide expanse of nature there are about 2 kilometers of nature research paths prefect for hiking in summer, and snowshoe trekking in winter. Since it is a relatively easy course it can be enjoyed even by beginners who want to give enjoying nature while exercising a try.
To fully enjoy the two sides of Senjougahara you must experience its night sky too!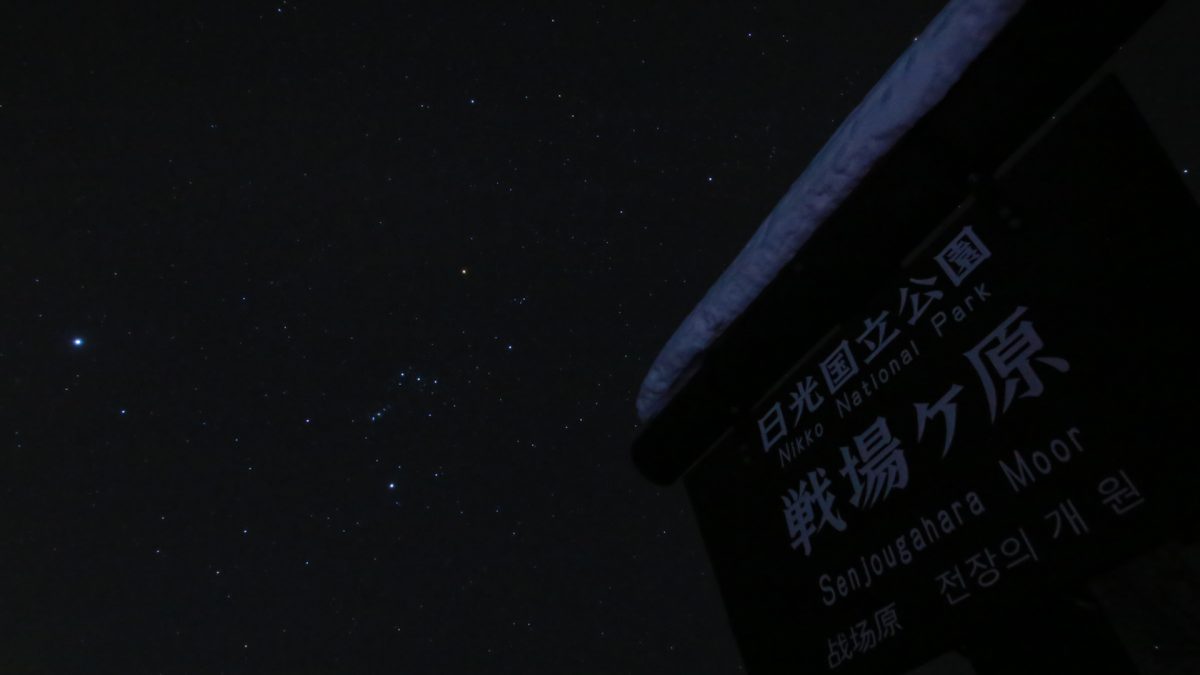 It is only after sunset that the second aspect of Senjougahara's appeal reveals itself. Surrounded by nature gazing up into the sky, a night sky full of stars reveals itself. It is often called the number one place of its kind in the whole of Kanto. The night sky as seen from a 1,400m altitude reveals many constellations, meteor showers, and nebula spreading out in a fantastical panorama. It truly is an overwhelming sight to literally be so close to the sky. There is also an observation platform in Senjougahara for those who like astronomical observations. A night sky that will make you sigh in amazement, and it's here right in the Kanto region. With easy access from city center, it's the perfect place to take your lover on a date, or make a trip with a friend, no matter what you are sure to make beautiful memories.